Q: Treated Fence Posts

Hello Klaus, I hope you are keeping well. I hope you don't mind me emailing you but I have a question in relation to treated fence posts and I would value your thoughts on it. Basically I have an 8M x 8M allotment that I have decided to put a fence around in order to hang some windbreak material around the edges of my plot. My plot contains or will contain later this season some veg and fruit bushes planted directly into the soil and some raised beds made with untreated cedar. The reason I have used untreated wood in the raised beds is that I don't want to use treated timber when it is in close proximity to my veg crops even though tanelised E is approved for such use. However the fencing that I am considering for the outer edges of my allotment will not be in direct contact with my veg beds but when it rains heavily I am aware that some of the chemical preservative may get washed off the fencing and end up quite close to my vegetables if I was to use treated timber. Just wondering what your thoughts are in relation to my query. I appreciate your time and thanks for reading,

Grattan Lee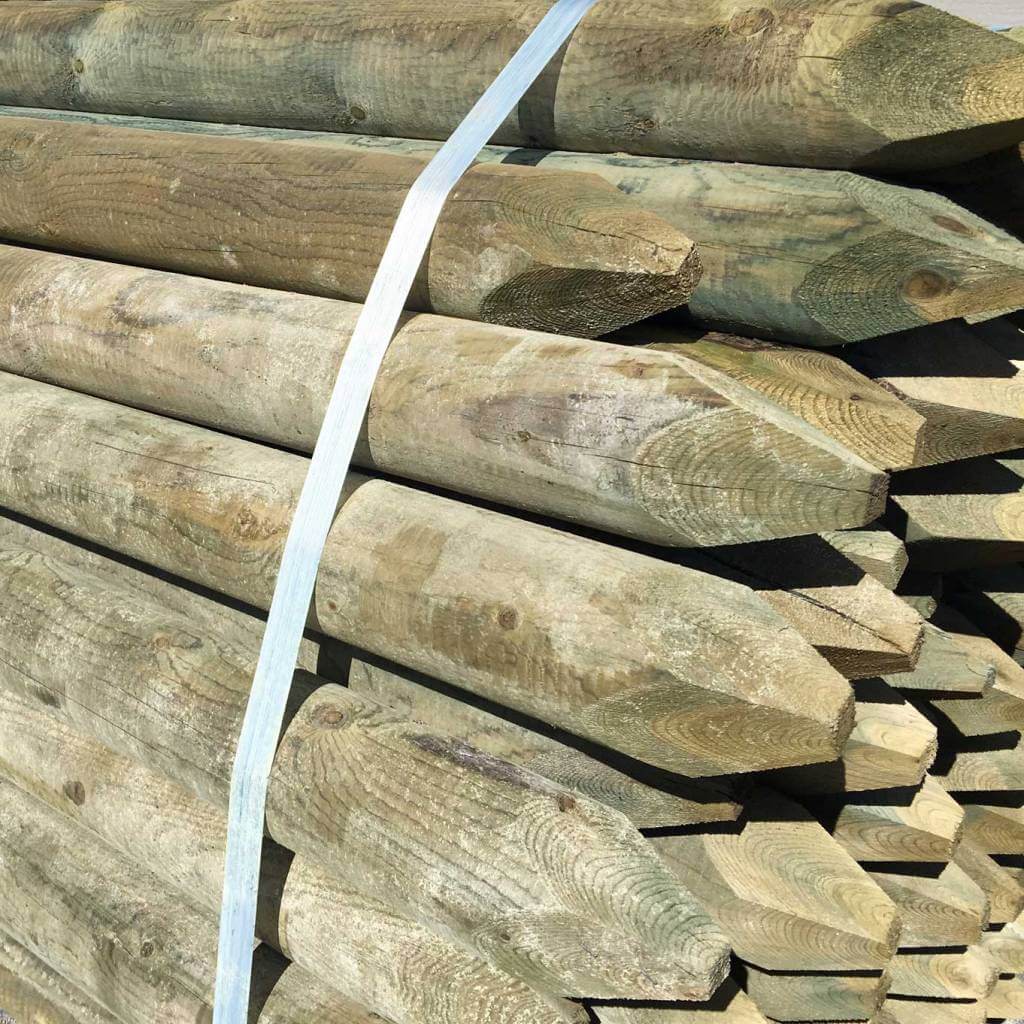 A:
Hi Grattan,
I don't think it's a problem using treated fence posts for your allotment if they are not in contact with your vegetable plot.
They will last a lot longer.
Best wishes,
Klaus