I recently received the Nuffield Scholarship to travel the world in search of new food crops! You can follow my experience and findings here - and download the app from the same page for the best experience. You can also, follow me on Twitter for updates on my trip.
This Months Selection
Cucamelon

Cucamelon is a vigorous climbing plant producing grape-sized mini- cucumbers with a hint of watermelon and lime. A real curiosity. Sowing: Late April until mid June Sow individual seeds into small pots (7cm) or large modules and keep in a warm place. Pot on into a 10cm pot when ready. Plant into greenhouse or polytunnel. Spacing: … more information

€

2.20 Add to basket

Gift Promotion 2019

This year we are offering a special promotion.  All 3 books (Vegetables for the Irish Garden, Fruit and Vegetables for the Polytunnel and Greenhouse and The Vegetable Grower's Handbook) plus a free seed packet for €34.95.   Usual price for the 3 books is €45.

€

45.00 Add to basket
Vegetable Seeds
Around 120 varieties of vegetable seeds chosen for gardeners in Ireland & the UK Tested & approved by a respected organic horticulturist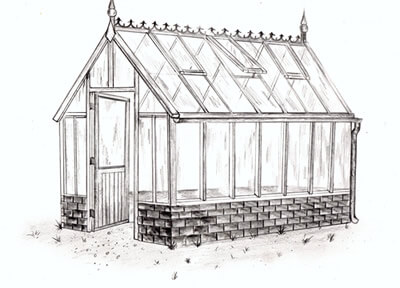 When I came to Ireland, organic veg growing at home was just starting to become popular.  In fact very few people were growing their own vegetables.  Now it has completely changed in recent years. Thousands of people are now growing their own food again and the perception that organic gardening is for Hippies and retired old folk is quite outdated.
As we all know Ireland has a unique climate and it took me a few years to adjust my growing techniques to this special climate and soil. The main changes I understood and made was to be patient, to delay the  sowing and planting of my seeds and young plants.
There are a huge variety of seeds available for you to choose from and I have experimented and still do with many seeds to see if they can grow in all soils and conditions in our varied climate.
Now after years of trials I now offer to you fellow gardeners my tried and tested vegetable seeds online which have passed my  crucial seeds tests which are:-
1. Ease of growing.   2. Disease Resistance.   3. Crop Productivity.   4. Performance In All Climate Conditions.   5. Taste.
I know you will be completely satisfied with my seed selections.  Happy gardening!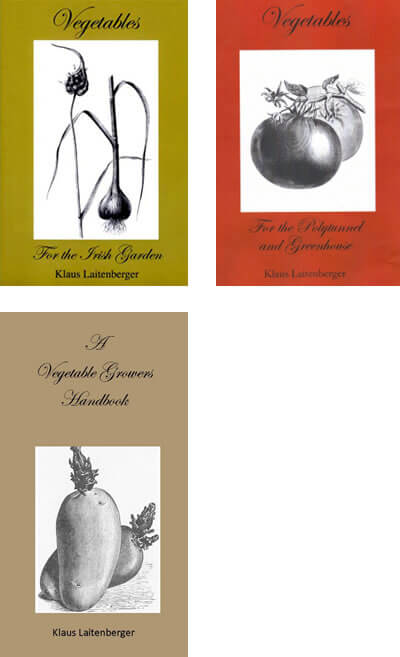 Vegetable Gardening Books By Klaus Laitenberger
Klaus Laitenberger was once the Head Gardener at the Organic Centre at Rossinver, Co. Leitrim and now lectures at University college Cork on organic horticulture, food production and more. He is also an organic farming inspector and his 20 plus years experience of growing food organically has led him in recent years to write 3 books on growing vegetables and not surprisingly they soon all became best sellers.  The books have attained rave reviews from other horticulturists and top gardening newspaper & magazine writers and other gardeners alike.
Here are just a few gardening reviewers you may recognize.
Caroline Foley – The Guardian Newspaper:
Dick Warner – Irish Examiner Newspaper:
Marie Staunton – The Irish Independent Newspaper:
Michael Kelly –  The Irish Independent Newspaper:
Fionnuala Fallon – The Irish Times Newspaper:
Their reviews and others can be read on our "Book Reviews" page.
And of course not forgetting these great vegetable growing books by Klaus Laitenberger: – 'Vegetables For The Irish Garden'  and   'A Vegetable Growers Handbook' are available to purchase from this website.  'Vegetables For The Polytunnel & Greenhouse'  is available from all major book shops.